Fundraising 'Helping Hands' Program
---
Advantages
Your organization keeps

50%

of the money you collect!
Your sponsor receives a quality service for their donation.
Car wash certificates can be used by almost anyone.
Car wash certificates can be sold any time of the year and make great gifts.
Your event can't be rained out.
Vehicles are washed in an environmentally friendly manner, not a "parking lot area" polluting the river and lake.
Unlimited fund raising capabilities!
Who Qualifies?
Schools
Community projects
Churches
Local service clubs
Athletic teams
Any non-profit organization
How It Works
It's simple...
Expresso supplies you with "dollar bill" size coupons with your organization's name right on them, which you turn around and sell. These certificates are good for one Exterior Car Wash at any of the six Express Car Wash locations. Your organization keeps 50% of the money you collect, less production cost.
How Your Organization Benefits
By raising large sums of money quickly, with nothing to buy or spoil.
No order taking.
No time-consuming call backs to deliver merchandise.
You'll be offering a quality product with a well established and respected company.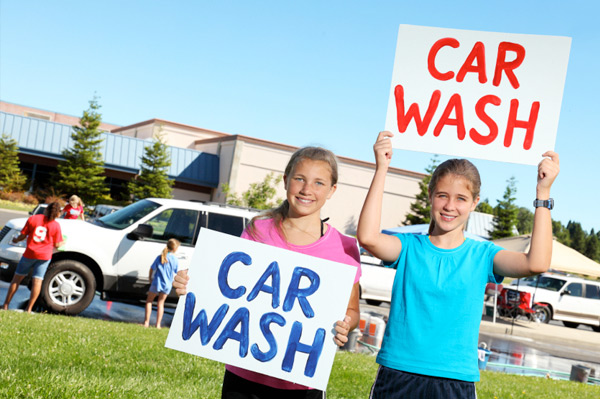 Costs
Certificates are "custom printed" with the name of your organization and serially numbered for easy control. At the conclusion of the one month sale period, your group returns any unsold certificates and pays only have for the current retail price for each certificate sold plus the production costs.
Program Restrictions
Car wash certificates may NOT be discounted below current retail price.
Certificates may NOT be sold on the premises of any Expresso Car Wash location.
Program is restricted to one sale month per year, per non-profit organization.
How To Get Started!
Decide when you would like to do your fund raising program. Expresso gives you one month to sell your "coupons".
Decide how many coupons you think your organization will need.
Contact us at

(419) 893-1406

.
Sign Expresso's Fund Raising Contract.

Sell, Sell, Sell!
For additional information contact us today!